Immerse yourself in the sweet pleasure of delicious Oreo BlackPink Strawberry Cream Special Edition cookies. This package comes with the signature of the Blackpink group. It mixes the classic flavor of chocolate oreo with the sweet explosion of strawberry cream. Don't resist this Limited Edition.
Blackpink Tribute in Every Package
The Oreo Blackpink Blueberry Ice Cream special edition goes beyond being a treat for the palate. It is a tribute to Blackpink, the global K-pop phenomenon. Each package of this special edition not only encapsulates exceptional flavor, but also the essence of Blackpink's music and distinctive style, making it a prized collector's item for fans of the band.
Discover the new Oreo Blackpink strawberry cream in Andalubox
Oreo Blackpink strawberry cream are already available in Andalubox, both in physical stores and online.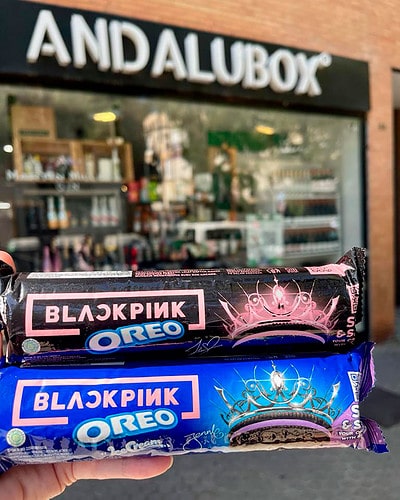 You may also be interested in Oreo Blackpink blueberry Ice Cream